New CILEX president Caroline Jepson sets out her priorities, with a focus on changing employer perceptions and supporting and engaging with members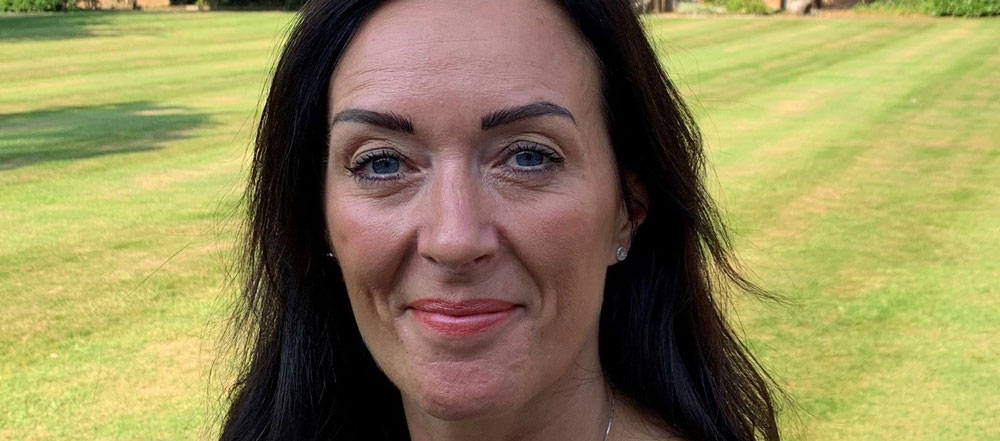 It is with a sense of pride that I become the new president of CILEX, taking hold of the baton from Craig Tickner after the most challenging of years. I hope to carry on with the important progress he has made and to continue voicing the opinion of CILEX members on the issues that matter to you.
Like a lot of our members, CILEX offered me a route to qualifying as a lawyer that I would not have had access to through any other branch of the profession. I consider myself a good example of what CILEX does well – allowing people from diverse backgrounds who wouldn't otherwise be able to become lawyers to forge a career in the legal profession.
I went to a state school and didn't go to university; neither did my parents or my older brother. I was working as an office junior in a small firm of solicitors in Rotherham at the age of 17. The only connection I had to the law was through my cousin, who was a solicitor. In 2003, whilst working as a legal secretary, I first heard about ILEx, as CILEX was then known. I decided to enrol on the course, and it was one of the best decisions I have ever made.
The CILEX route into law generates a determination and passion that serves clients and the overall profession well. The drive to succeed is common amongst our members and together, we can make a powerful contribution to the quality and effectiveness of the legal system.
Changing perceptions
CILEX members know all too well that there is still a perception amongst other professionals in the sector that lawyers qualified through the CILEX route are not on a par with solicitors. Consequently, they are not always afforded the same recognition or career opportunities they deserve. I know many of you experience this treatment on a daily basis and it is certainly something I have grappled with in my career.
I want us to recognise and celebrate those employers who provide supportive and inclusive cultures and put pressure on those who are resistant to change
During my time as president, if I am able to engage with members and help stamp out the perception I know some of you hold – that you can't advance in this profession due to the type of background or education a lawyer is traditionally expected to have – then I'll take that as a legacy to be proud of.
I want us to recognise and celebrate those employers who provide supportive and inclusive cultures and put pressure on those who are resistant to change. Some 2,000 of you have already helped us make a start on this mission by responding to our recent membership survey. The data captured has given us the evidence we knew existed and has helped us carve out a roadmap of what we need to do to directly challenge the discrimination that you experience.
An 'old boys' club'
The results from the survey provided valuable insight into your experiences in the workplace. For the first time we have tangible evidence that confirms what we have long suspected – that CILEX members experience prejudice and barriers to career progression.
The findings demonstrate a widespread sense amongst members at all stages in their careers that the rest of the legal profession looks down on us and that diversity is not valued. The overwhelming majority felt that law still operates as an 'old boys' club' with too many restrictive practices and barriers to entrance and progression. Women and those from an ethnic minority in particular reported a need to conform to outdated cultures in order to progress.
It appears that many law firms are not investing in the development of their CILEX employees, with respondents believing it is easier for a CILEX Lawyer to become a judge than a partner in a law firm.
These results go to the heart of what CILEX is working hard to change. The data captured will allow us to challenge the sector to acknowledge and address these barriers, leave its outdated elitist hierarchies behind and modernise attitudes to embrace different routes into the law.
If you haven't already, I would strongly encourage you to read the column by Chris Bones, Chair of the CILEX board, in this edition of the Journal. He not only sets out the themes that came out of the survey data, but he has explained the action that CILEX as an organisation will take to bring about the changes which are so desperately needed in these modern times. 
My plea to you is simple: help us to help you. You can do this by sharing more of your experiences and as your president I will ensure we use your feedback and insight to bring about reform.  
I am very much looking forward to meeting as many members as possible this coming year, and I want to be able to use the virtual world to help me do that. We have not let Covid get in the way of our march forward and myself and my Professional Board members will be embracing the opportunity to meet even more members digitally than we would ever have been able to meet in person.
I am delighted to be supported by vice president, Matthew Huggett, who is not only an expert employment lawyer but a thoroughly nice chap with a realistic and thoughtful approach and a real understanding of CILEX members.
Together with Matthew, the professional board and my colleagues on the CILEX Group board, I am really looking forward to what we can achieve over the next 12 months.