An extraordinary partnership
CILEX Chair Chris Bones responds to the findings of CILEX's membership survey and lays out plans to tackle the treatment of CILEX practitioners in the workplace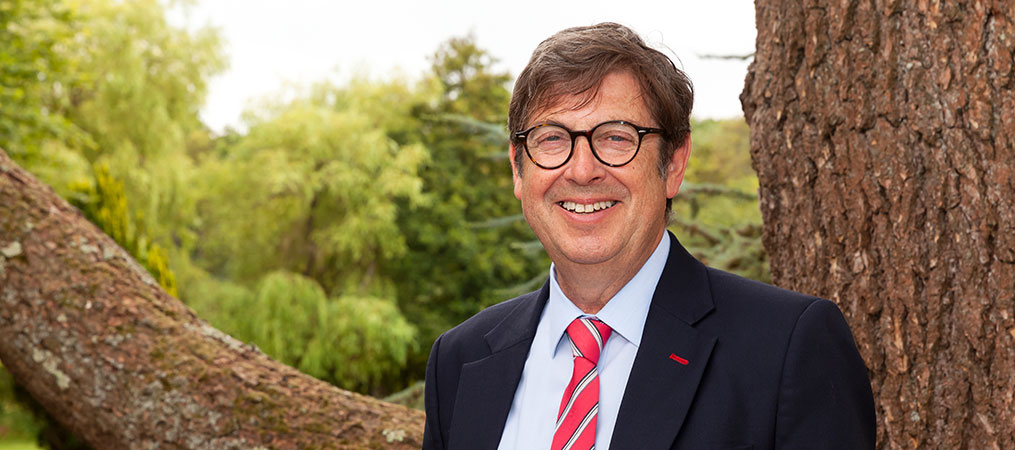 For those who face another attempt, do not lose heart – take inspiration from the TeamGB athletes who at the Olympics and Paralympics fell or pulled out, and their determination to be back competing and winning at the next event. Our great staff team are here to help you get back on track and meet your goals.
This quarter the focus of my thoughts is the extraordinary partnership between you, our members, and the CILEX membership team that has generated the first-ever industry-wide report on the experience of CILEX members in the workplace. The detail is covered in the main feature, but it's the story it tells and how we can use this to start to change attitudes and behaviours at work that I want to tell you about.
There are two big themes that come out of the data you provided:
The determination of CILEX members to succeed and be the best they can be to deliver access to justice and to improve the justice system for those they represent.
The day-to-day discrimination, unfair treatment and undermining of CILEX members by fellow professionals and particularly by their employers.
The former is an inspirational story of achievement, often against all the odds, of having to work even harder than those around you to achieve professional standing and status.
The latter is an awful indictment of the culture of many law firms, local authorities and private companies and, in particular, of the attitudes displayed by some solicitors which are both disrespectful and discriminatory. It is a story of how many of our members work in a hostile environment, not one that nurtures, develops and rewards equally for work of equal value.
It is a story of how many of our members work in a hostile environment, not one that nurtures, develops and rewards equally for work of equal value
Up until now the board has not had the empirical evidence to begin to tackle the daily abuse faced by many members as a result of working in poor-quality environments. Your willingness to spend 20-30 minutes sharing your experiences means for the first time we have a solid and representative body of data that is very difficult to argue with. Thanks to the 2,000 members who invested their time and energy, we can now move forward and start to challenge some of the basic unfairness that is starkly brought into relief through the survey.
So, the question for us is what to do and how to get it done. We spent time over the summer as a board and in partnership with the Professional Board, working through your data and establishing priorities.
Reading your feedback (over 1,000 of you added comments into your responses) allowed us to establish an agenda from which we can build our strategy for the next two to three years. This centres around four key themes that came through your narratives loud and clear:
Make justice better
You want to make justice better for the communities you come from and which you serve as clients. We believe this comes from having a more diverse profession at every level and the rejection of the social, educational and professional snobbery that even today defines attitudes in many of those who operate in our sector.
To do this you want us to continue to address current inequities and prejudices in the law and the legal system. Key goals here include:
Removing final legislative barriers such as certifying copies of powers of attorney;
Removing requirement to cross-qualify as a Crown prosecutor;
Removing the bar on direct applications for higher judicial positions;
Removing unequal treatment in areas such as qualification for duty solicitor roles;
Removing unequal treatment by other sectors, such as mortgage lenders; and
Operating under a regulatory regime that recognises, promotes and enhances the role of specialist lawyers.
You also want us to keep enhancing CILEX as a recognised and respected source of thought leadership and advocacy for the law and for an efficient and effective legal system. Key goals here include:
Developing within CILEX key prescriptions and the 'voice of our members' on legal public policy issues internally and externally;
CILEX nomination/representation on key legal regulatory/umbrella bodies;
CILEX prominence as a recognised leading commentator in both trade and national media; and
Establishing CILEX as the 'consumer face of the law'.
Make ourselves better
You want to succeed and achieve your career goals. You want to have the recognition you deserve for the world-class non-traditional qualification route through which you have come. Key goals here include:
Completing the transformation of the professional qualification;
Building a fellowship with practice rights;
Developing a credible and attractive CPD proposition;
Offering an attractive and recognised framework for the qualification of paralegals and legal technicians
Make work better
You want a work environment that is qualification-route blind and appoints, promotes and rewards on talent. One where, regardless of qualification, there is opportunity to have employer-funded training and CPD and where study leave and time to participate in professional life is made available. Key goals here include:
Mutual recognition with the Law Society of the equality of outcome of our qualifications;
Engaging with employers to establish a 'benchmark standard' for employing legal professionals against which employer attractiveness will be reported;
Establishing competency/performance-based pay policies as the norm for legal employers rather than one related to title; and
Tackling discriminatory practices and policies of employers that reduce specialist lawyers/advocates to a second-class legal profession.
Proud of CILEX
You are incredibly proud of CILEX and what it has enabled you to do.
We need to retain that commitment and support by ensuring we create a positive culture and an attractive and engaging brand. We have to exploit digital to transform the efficiency and effectiveness of service delivery.
We also want to grow the power of CILEX Lawyers through expanding the qualification outside England and Wales and continue to reform our governance so that every CILEX member gets a voice, not just Fellows. Key goals here include:
Significant expansion of our corporate partnerships and the creation of a network of corporate advocates for CILEX;
Building and expanding the CILEX Foundation;
Website/digital transformation;
International/other market developments;
Establishing a CILEX National Conference and develop further our awards programme and national/regional engagements with members; and
Revisions to our Charter to give a voice to all members.
Your feedback has set a significant agenda for the board, the professional board and the CILEX organisation. It is one that excites us and reinforces the activity already underway. The big new focus is on employment and employers. There is much we can do here in support of you, your career futures and your professional standing and I look forward to reporting back in future Journals about progress on this very important goal.