Your career questions answered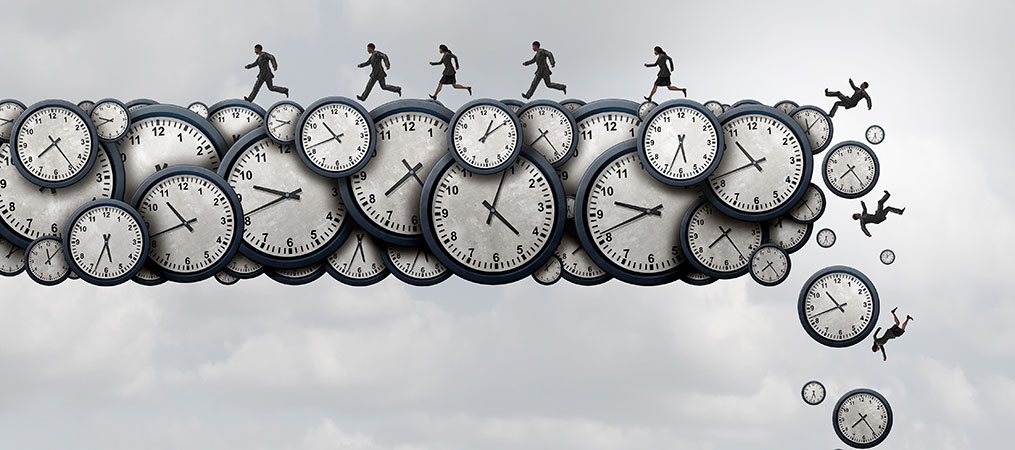 Our expert careers panel answer your career questions and work dilemmas:
Chun Wong is a dispute resolution partner, COLP and board member at Hodge Jones & Allen Solicitors
Louise Tyrrell is a membership manager at CILEX
Chun: Becoming a partner is a big change. Your role is no longer just about fee earning as you are finding out. You will now have a lot more on your plate, including management, supervising junior staff and business development. It may be time to delegate more.
The more senior you get, the more you have to be able to let go and recognise it's just not possible to do everything yourself.
If your workload is becoming too much, consider speaking with your head of department. Your firm may be willing to adjust your fee earning targets to give you more time for the new parts of your job.
However you tackle your workload, it's important to keep your CPD up to date. As well as being a regulatory requirement, you need to be abreast of the latest legal developments, ensuring your clients get a good service and helping to safeguard your firm against potential risk issues. There are some quick and easy ways to fit this into your working day, whether that's going through daily updates for five or ten minutes every morning or attending lunchtime or evening seminars.
Louise: Anyone who has been working in the conveyancing world this year has had a tough and stressful year. The stamp duty holiday has placed enormous pressure on our members working in conveyancing and it is easy for us to say you must take time to undertake CPD.
Whilst it is a regulatory requirement to complete CPD, it is mostly important to the clients that you advise because they need a lawyer who is up to date. So, please make time, even if it is 30 mins each week or every other week, to undertake some professional development. Don't think of it as a chore, think of it as investing in yourself and your clients.
Perhaps complete some CPD that will really help you in your current work situation. CILEX has some great time management e-learning available on myCareer, for example, which would satisfy your Professionalism CPD outcome. We have also launched a whole suite of CPD products in the CILEX Shop, focusing on individual practice areas that could help.
Q: I've worked in the law for many years and qualified as a Fellow not that long ago. A career in the judiciary has always interested me and I've decided I'd really like to work towards becoming a part-time judge. I know there is a lot of work involved so how do I make a start and should I tell my employer about my plans? I am worried they will question my commitment to the day job.
Louise: It's great to hear that you are considering a career in the judiciary. To take your first step you will need to be aware of the eligibility criteria - you must be a Fellow of CILEX with five years PQE. If you don't quite have five years PQE, that's fine as it's never too early to start preparing for a judicial role. You could start by work shadowing a judge on an informal basis if you know one in your local court who would oblige.
Once you are five years PQE you can join the CILEX Judicial Development Programme where we will train you in relation to the judicial selection process and match you with a judge who will be your judicial mentor. You could also consider applying for a place on the Pre-Application Judicial Education Programme which will give you access to judges who facilitate four workshops as part of the programme. You can also apply to the formal judicial work-shadowing scheme at seven years PQE.
In terms of telling your employer about your judicial career ambitions, perhaps wait until you are sure a judicial role is for you. Once you do, if it is a part time role you are interested in then why not tell your employer? What firm wouldn't want to introduce you to their clients by saying "do you know you are being represented by a judge?"
On a final note – make sure CILEX know you are interested in a judicial role by selecting that option when you renew your membership with us. That way we will be sure to send you details of judicial opportunities and information.
Chun: Initially I would spend more time looking into a judicial career and what is required. Perhaps use annual leave for any shadowing or training events and make sure it's definitely something you want to do before you bring it up with your employer.
At that point I would check your contract so you know what the employer's position is on you taking on an additional role on top of your day job and the extent to which they will be happy to give you time off to attend training or interviews. You will most likely already have a feel for whether they would be happy for you to do your job part time – are their lots of part time positions at your firm? Realistically could your job be done on a part time basis?
If you are serious about it, it is best to be transparent with your employer. They could well consider it a positive for their reputation to have a part time judge at the firm, and if you have thought through how you will make it work alongside your existing role, are likely to be supportive and accommodating.