In her own words: Kim Boylett
In every issue, we hear from a different CILEX member about how they started out and their career journey. Here, Kim Boylett tells her story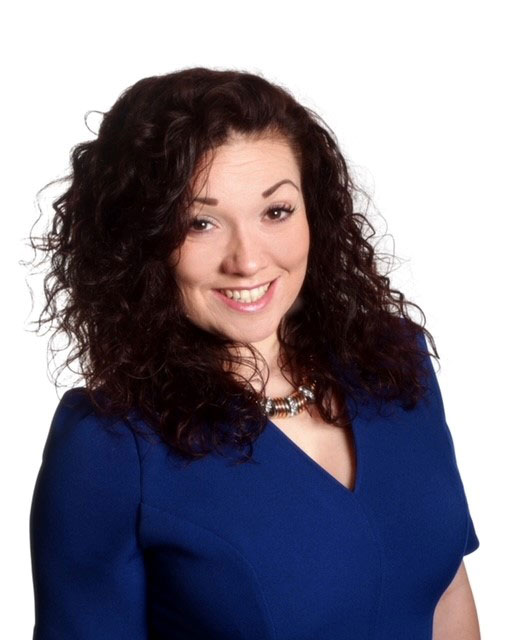 Kim Boylett entered the theatre when she left school but after a few years treading the boards decided to pursue a legal career. After starting out as a paralegal, Kim went on to qualify as a CILEX Fellow and last year, in the midst of the pandemic, opened up her own firm, Boyletts Law.
"I left school after finishing my A-levels and went into theatre, singing and dancing on stage in cabaret shows. In my early 20s, I decided it was time for a change and started to think about a more stable career, with more longevity. Some of my friends were solicitors and I liked the sound of a legal career. I didn't want to go to university, so I studied for a paralegal diploma and began looking for a legal role.
I wrote to a number of firms and found an office junior role at a wills and probate firm where I did everything from making teas and coffees and photocopying, to sitting in on client meetings as a witness and assisting with legal documents. It gave me a real overview of what wills and probate work was all about. Most of all, I loved the human side – you were dealing with lots of families, different ages, different situations. It was interesting and enjoyable.
I had heard about the CILEX route into law and after a couple of years decided that was what I wanted to do. My employers weren't willing to accommodate my studies, so I found a junior role working in the wills and probate department of Nockolds in Hertfordshire. I had a year to prove myself and if things worked out, they said they would pay for my training.
I started off assisting lawyers and worked my way up to a senior executive role, running my own caseload. It took me six or seven years to qualify whilst working full time. It wasn't easy to maintain the discipline of studying, which I did mostly on the weekends, but it suited me to be able to go at my own pace.
I studied remotely with CILEX Law School and, as part of the course, was able to attend workshops face-to-face, network, ask questions and study with fellow students. Colleagues were also on hand to support me if I needed help.
I like the fact that, because with CILEX you specialise, once qualified you can hit the ground running. Your study fits in with your day-to-day work and you can refer back to your notes when you come across something unusual or different in your day job.
Diverse client base
Once qualified as a Fellow, I worked at a couple of different firms heading up their wills and probate departments. Whilst at a London firm, Barnes & Partners, I came across a wealthier, more diverse client base with more complicated circumstances involving business ownership and multiple properties.
I wasn't sure what to do – I had built a successful practice with a substantial case load of clients and didn't want to start again at another firm 
This broadened my experience and helped me grow in confidence so that, when in 2018 I decided the commute was no longer for me, I joined Baxter Harries in Essex to help build its wills and probate practice.
At the beginning of last year, with Covid looming and health problems within the partnership, the owners decided to close the firm. I wasn't sure what to do – I had built a successful practice with a substantial case load of clients and didn't want to start again at another firm.
I spoke to CILEx Regulation who explained what I needed to do to set up on my own. During the first lockdown I worked from home, putting together a business plan and getting my paperwork together. Over the summer I applied to get my practice rights – something I needed to do to give me the credentials and freedom to set up my own firm.
Open for business
On 1 September 2020, I launched Boyletts Law, specialising in wills, probate and Court of Protection work. It's been fantastic but terrifying at the same time. There is a lot that goes into managing the business as well as working on my caseload. I have an office manager who helps with the admin and compliance, and my brother – who is experienced in social media and digital marketing – works with me on the business development side of things.
I'm in the process of hiring another lawyer and am potentially interested in expanding into conveyancing in the future. It's going well – I have the freedom to do what I want, I love it and would not look back.
I have seen the benefits the CILEX route into the law can bring, particularly if you know which specialism you want to go into or when going to university is just not an option for you. For employers, you have the benefit of an experienced, work-ready lawyer who doesn't need the training a newly qualified solicitor might.
CILEX Lawyers need to keep pushing the boundaries. Whilst there is a still an issue with some parts of the profession's attitude to CILEX practitioners, we are seeing real progress and as more and more of us gain practice rights, there will be increasing momentum for change."
For more about setting up your own business you can read our Summer edition feature on CILEX practitioners who struck out on their own.